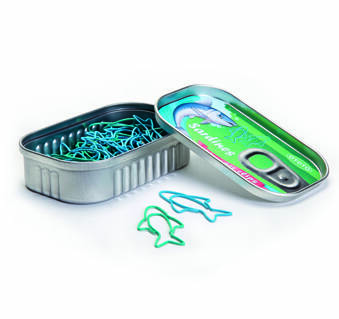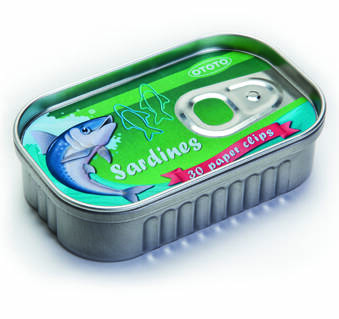 Sardine Paper Clips
Special Offer Price €3.00
Was 3.50
Keep your ocean of pages neat and organized with Sardine paper clips.

These fish shaped paper clips are ideal for home, school and everyday office needs.

These Sardine Paper Clips have all the charm of real sardines, but without the fishy odor. Funny and useful at the same time, they're even packaged in a tin designed to look like a real sardine can, which can be reused.

Contains 30 paper clips.

Dimensions: H 6cm x W 10cm x D 2.6cm

Designed by OTOTO.