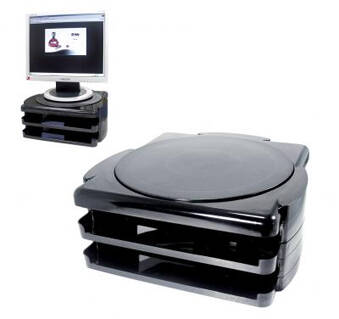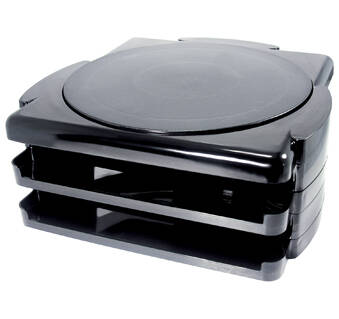 Rotary Monitor Stand with 2 A4 size Trays
Special Offer Price €12.50
Was 19.75
A simple yet sleek design tray fits to ergonomics and provides a decorative accent. You can rise your computer to an ergonomically correct height and help reduce eye and neck strain.
It has nonskid pads for plate and trays ensure the monitor stand stability on any surface and protect your desktop. The Platform rotates a 360 degree, which easily changes your monitor direction.
Dimensions: 342mm x 345mm. Total height can be adjusted from 10cm to a maximum of approximately 20cm.