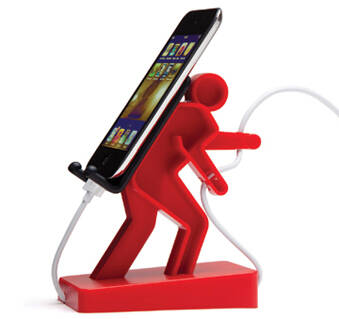 Boris Phone Holder
Black Friday Deal Price €4.40
Was €5.75
Meet Boris, a trusty companion for your mobile phone or handheld music player.

Boris is reliable and will carry your phone while it charges, keeping the charger cable neat and tidy on your table top. Not one for taking it lightly, Boris will also look after your charger cable while you are away, awaiting his next charging shift while keeping your desk neat.

Suits most cellular phones and handheld music players.

Dimensions: 11 x 6 x 13 cm

Designed by Amidov.